Uncategorised
COVID-19 Coronavirus

Dear Customers,
With the ever changing and evolving landscape of this current COVID19 health crisis, we appreciate your patience and understanding. We are receiving unusually high volumes of emails and phone calls from concerned customers and we are working through them. 
We are still fully operational and will deal with each and every request. 
We have decided to offer a full Clubs4hire credit to customers with current bookings who may need to exchange dates. There are no provisions on dates for 2020 & 2021.  There will be no administration fee for any dates changed. You can put your booking on hold until you have re-booked flights / accommodation etc... 
Customers wishing to cancel their booking will be subject to our cancellation policy / terms and conditions as listed on Clubs4hire.com. 
We will try in every case to issue any receipts/invoices needed for travel insurance claims that may be of benefit to making a claim. 
We wish for everybody to stay safe and obey recommendations from the World Health Organisation, The HSE and Government leaders.
For now, stay inside, practice social distancing and practice your putting!
Kind regards,
Richard Adams
CEO, Clubs4hire.com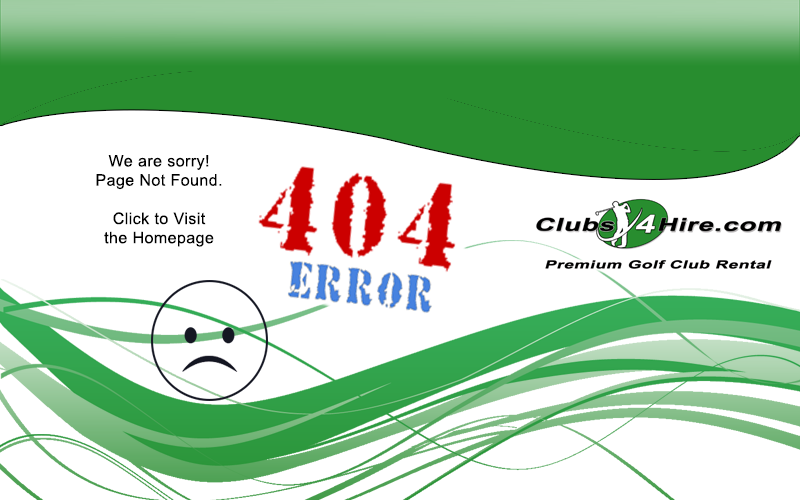 Personal Information Privacy
We have great respect for and are committed to protecting your privacy. Accordingly, we have adopted a most comprehensive Privacy Policy for your protection. We promise we will take all available and necessary steps to use your personal information only in in a manner compatible with this Privacy Policy.
Clubs 4 Hire will take all appropriate steps to keep your personal information confidential. Those steps include limiting access to customer information databases, communicating this policy statement to all Clubs 4 Hire employees and establishing and enforcing penalties for violating this statement.
Your Personal contact and company information will never be used, sold, given, or traded to any other organization, persons, or entities that exist outside Clubs 4 Hire.
Order Information Privacy and Credit Card Security
We currently use the Secure Sockets Layer (SSL) protocol to safeguard your information, including your credit card number, during on line transactions. We believe SSL to be a very safe encryption method, but we are always looking for even more secure encryption methods to safeguard information sent on line. Our server will run detection software to help ensure you are using a secure browser and your information is secure when you check out. If our server determines you are not using a secure browser, a message will appear at checkout.
For your protection, never put your credit card number or other sensitive information in unencrypted e-mail. In the extremely unlikely event that we ever do suspect a customer's credit card number has been intercepted, we will immediately notify the customer.